AMERICAN ACADEMY OF AUDIOLOGY (AAA)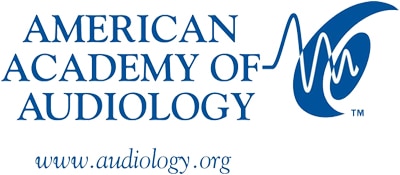 The American Academy of Audiology is the world's largest professional organization of, by, and for audiologists. The active membership of more than 12,000 is dedicated to providing quality hearing care services through professional development, education, research, and increased public awareness of hearing and balance disorders.
AMERICAN SPEECH-LANGUAGE-HEARING ASSOCIATION (ASHA)

ASHA is the national professional, scientific, and credentialing association for more than 173,070 members and affiliates who are audiologists, speech-language pathologists, speech, language, and hearing scientists, audiology and speech-language pathology support personnel, and students. Audiologists specialize in preventing and assessing hearing and balance disorders as well as providing audiologic treatment, including hearing aids. Speech-language pathologists identify, assess, and treat speech and language problems, including swallowing disorders.
AMERICAN TINNITUS ASSOCIATION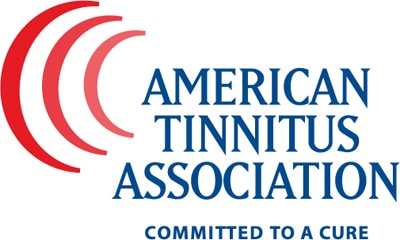 ATA is a global leader in the effort to find a cure for tinnitus. We bring together patients, researchers, healthcare professionals, industry partners and lawmakers to develop tinnitus management tools and fund vital tinnitus research.
California Academy of Audiology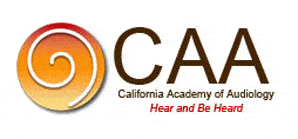 The California Academy of Audiology is instrumental in monitoring legislative activity that affects "scope of practice" issues encountered by California-based audiologists. In addition to furthering the practice of audiology throughout the state, the CAA ensures the needs of hearing and balance impaired patients in California are being met, provides continuing educational opportunities and networking opportunities for audiologists, and maintains relationships with the various licensing groups affecting the practice of audiology, including the Speech-Language Pathology and Audiology Board (SLPAB) and the Hearing Aid Dispensers' Examining Bureau (HADB).
Medi-Cal

Medi-Cal is the Medicare health care program for the state of California. The program covers the cost of medical services for children and adults with limited income and resources. Find out who qualifies and how to enroll in this program.
Medi-Cal Hearing Aid FAQs

The Medicare health program of California offers a number of hearing benefits including the cost of your hearing aids up to a certain amount per year. Learn more about which hearing services are covered.
Medicare

Medicare is the federal health insurance program for people who are 65 or older and certain younger people with disabilities. While Medicare does not cover hearing exams, hearing aids or exams for hearing aid fittings, diagnostic hearing and balance exams are covered as long as they are ordered by your medical provider.
Medicare Plans

Navigating Medicare plans, benefits and enrollments can be challenging and time-consuming. Fully understand your Medicare rights with data-driven, fact-based information from Medicare industry experts and health professionals. We provide expert Medicare education and counseling so you can make the best choices for yourself and your loved ones.