At University of the Pacific Hearing and Balance Center, we remain committed to the health and safety of our patients and employees during the coronavirus (COVID-19) pandemic. We are taking aggressive steps to minimize person-to-person interaction, one of which is the introduction of virtual audiology visits.
How Does Telemedicine Work?
Telemedicine uses of telecommunication to provide clinical health care from a distance. It connects patients with providers through a variety of methods, including phone, video or remote programming. One of the primary benefits of a telehealth appointment is the ability to meet with your audiologist virtually when a physical evaluation and testing are not required.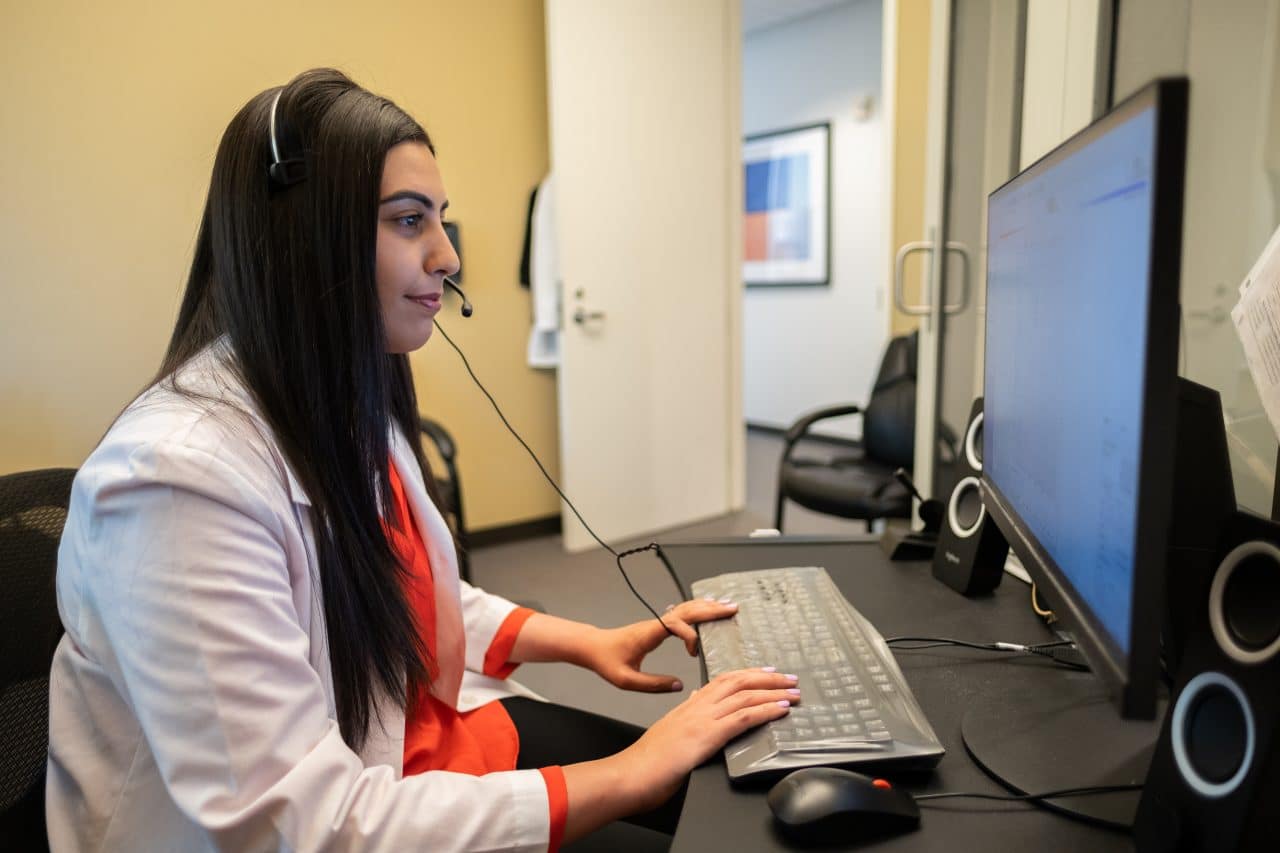 Video Appointment
This live, two-way interaction between a patient and a provider uses a telephone, tablet or computer with a camera at a scheduled time. This option is beneficial for hearing aid troubleshooting because it allows the audiologist to visually see the device.
Requirement:
A cellphone, tablet or computer with a camera
Reliable internet connection
Phone Appointment
This appointment is ideal for follow-up visits when an internet connection or video-supported device is not available.
Requirement
A cellphone with reliable service or a home landline phone
Remote Programming
Some of today's hearing devices allow remote programming adjustments. Depending on the model of your hearing aid, adjustments to frequency, intensity and other settings may be carried out by your audiologist remotely without the need for an in-office visit.
Requirement
Hearing aids with remote programming capability
Reliable internet connection
A cellphone or a tablet with a hearing aid application installed
Who Can Take Advantage of Telehealth?
At this time, telehealth services are offered to current patients receiving follow-up care on their hearing health and existing hearing devices.
We offer the following telehealth appointments:
Hearing aid consultation
Hearing aid orientation
Hearing aid follow-up and adjustment
Hearing aid troubleshooting*
Accessory and cellphone pairing assistance
* Our clinic provides curbside hearing aid repairs in the event that device issues cannot be fix during telehealth visits.
To request your telehealth visit, please complete the inquiry form or call our San Francisco clinic at (415) 780-2001 or Stockton clinic at (209) 946-7378 to schedule an appointment.