University of the Pacific's San Francisco clinic offers a Hearing Conservation Program open to all organizations whose employees are subject to potentially damaging levels of noise exposure. By participating in this program, you'll benefit in the following ways: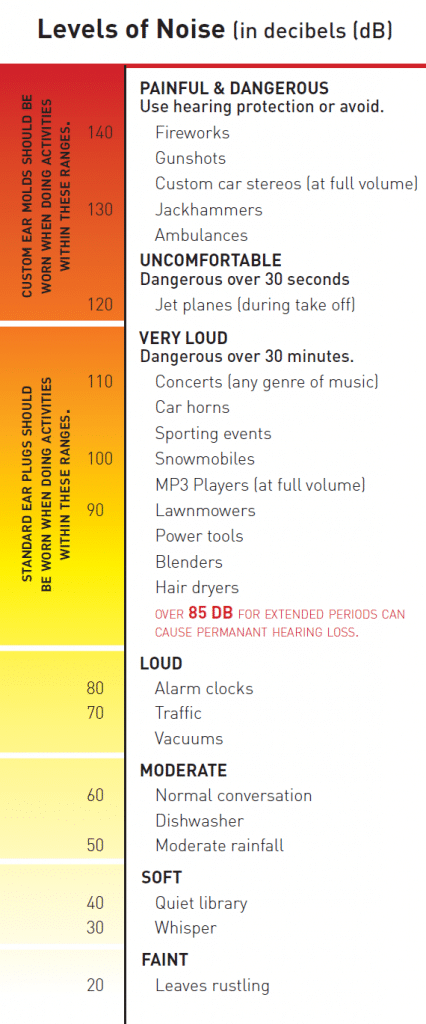 You can be assured that your organization is OSHA-compliant.
This program is an inexpensive benefit for your employees.
Hassle-free—we'll do the work so you can focus on your business.
Excellent hearing health for your employees will result in fewer claims over time.
HIPAA-compliant.
Services included in our Hearing Conservation Program:
Employee hearing testing (baseline & annual)
Baseline comparison and case review
Clear recommendations
Medical referrals
Audiological follow-up
Reporting to employers with easily implementable recommendations
Discounts on custom earplugs and ear pieces
Because exposure to loud noise is one of the leading causes of hearing loss, OSHA requires all employers to protect their workers from noise-induced hearing loss. When noise levels exceed 85 decibels, the recognized threshold for safe hearing, OSHA requires that you provide a hearing conservation program. A successful hearing conservation program identifies noise levels that are dangerous to your employees and reduces their exposure through ear protection. A certified technician will provide annual hearing testing and will monitor and track results to ensure adherence to OSHA's guidelines. A Certified Clinical Audiologist will be available for this portion of the program.
The staff at University of the Pacific can help you determine which employees will need to be enrolled. For reference, the chart below depicts OSHA's standards in determining how long an employee can be exposed to various decibel levels before risking damage to their hearing.
| Hours | dB |
| --- | --- |
| 8 | 90 |
| 4 | 95 |
| 2 | 100 |
| 1 | 105 |
| .5 | 110 |
| .25 | 115 |