On June 5, more than 100 patients and community members attended our Hearing & Cognition Seminar hosted by Dr. Brian Taylor. This free event covered:
The connection between hearing & cognition.
How the brain works to help you hear.
Bene­fits of hearing devices.
Open house from 11 a.m. to 12 p.m.
Q&A opportunity with Dr. Brian Taylor, Director of Clinical Audiology at Fuel Medical Group, renowned researcher and seasoned presenter in audiology.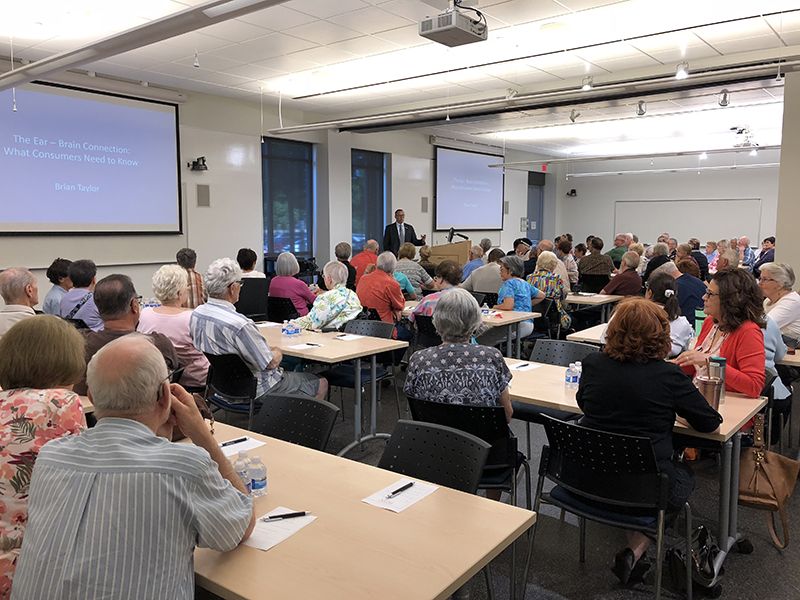 All were welcome regardless of hearing ability. ­The class was designed for hearing device wearers, their friends and family and anyone looking to communicate better in all situations.
If you were unable to attend our Hearing & Cognition Seminar, call today to schedule an appointment for a free hearing screening. Our audiologists will review the information that was covered at the event with you and answer any questions you may have.